Service
Gift boxes


For all our grooming brushes (large, medium, small) we have the right gift box.
Customers logo


We apply your logo in place of ours.


Embossing a name in a leather belt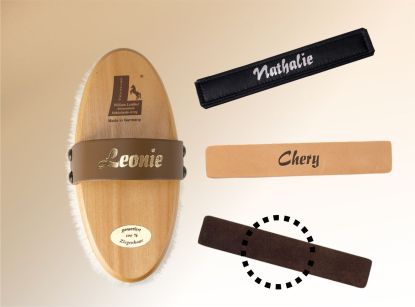 Design our grooming brushes individually for your custumer. For an extra charge, we emboss any desired name in the rubber belt.